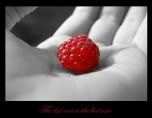 The Californian today bestowed a raspberry entitled:
The "Uncommon Law' award.
A raspberry to attorney Michael T. Pines, who has been advising his clients to break into their foreclosed homes.
Pines claims the actions are justified because lenders committed loan fraud and violated the Truth in Lending Act of 1968. A bankruptcy judge called his ideas frivolous and ordered him to pay $16,.430 in legal fees to the defendants in one case for wasting their time. Other local real estate lawyers are skeptical about his interpretation of the law.
While not every homeowner facing foreclosure is a victim, many are. They really don't need one more expert giving them questionable advice that may further complicate their lives. They've gotten enough of that already.
To the Californian I say – AMEN. Folks, if it sounds too good to be true – you know the rest. And the same goes for those agents and attorneys advising their clients about short sale gimmicks through a series of trusts as well as those advising their clients they enable you to live in their homes indefinitely without paying. Our profession doesn't need you, the market doesn't need you and neither do people who have already been victimized once too often.